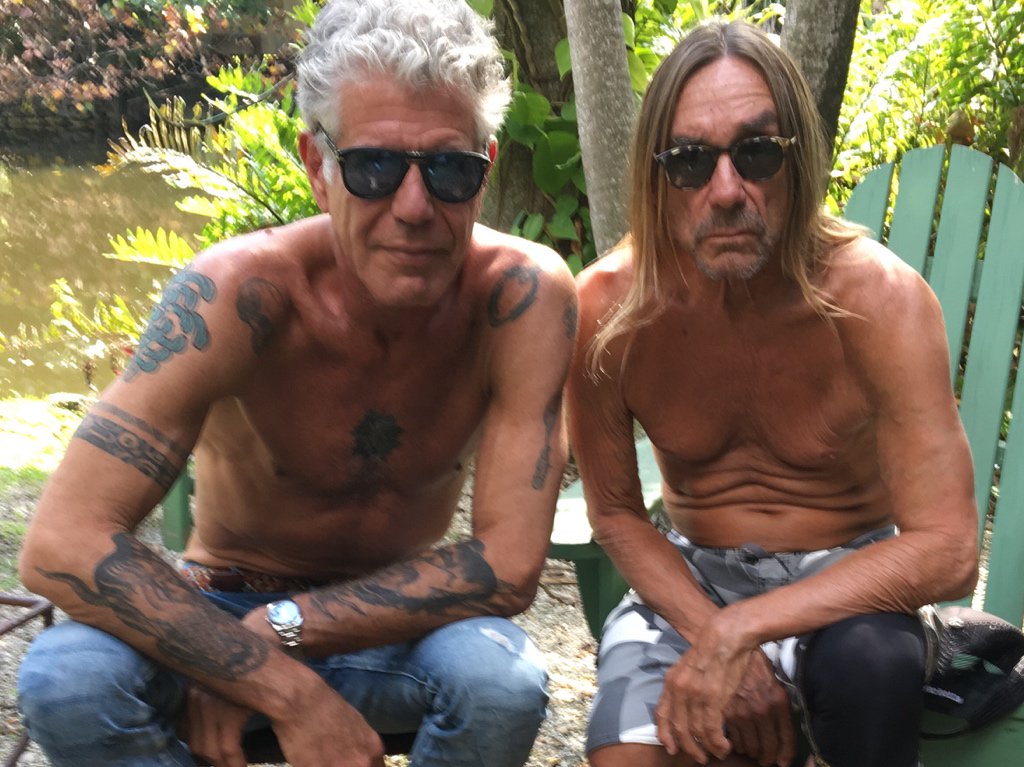 What can I say? #1 I am not that surprised Bourdain chose suicide to end his life. Doing it in His ancestral France added a poetic flourish fitting for his intellectual writer pretensions and tastes. Knowing about Anthony Bourdain's background and the demons he wrestled with, many of his struggles similar to ones I've had, it didn't come as a shock to me that he chose this path. However, that doesn't diminish the sadness I feel that he didn't find the road to deliverance or for the heartbreak this will cause for his young daughter and other loved ones. We all gather around our icons and heroes and have strong feelings when they suffer or perish-yet they are no different than ordinary people like ourselves, maybe even more cursed due to having fame and perhaps the false sense that they need to project being whole and happy when they are anything but. Please don't misunderstand me-I'm not here to disparage Bourdain at all. I loved him as a voice from the old neighborhood. Vainly, maybe even as a proxy for me from paths once traveled in my life. He had great wit and charm and was a rock n roll bad boy as I once was in life. I'm happy that he had the chance to do many of the things he wanted and some that I wanted to do but couldn't.
Sadly, the voices he listened to are real. Depression is not without it's cheering section. There is a spiritual side to life whether you believe it or not. There are good and evil spirits. Misery loves company and the voices heard during depression encourage you to do it-you will be better off, no one cares. All lies! God cares and saves. He makes it clear that he can help and sustain you in your deepest despair. Clearly riches and fame don't have this power and maybe are even more detrimental. If my words offend I'm sorry but it is in the hope that you consider them and ideally find the power to be truly free and well-able to overcome depression and other destructive forces in your life. I never thought I'd live past 30. Already passed 59 this year.
John 8:12 When Jesus spoke again to the people, he said, "I am the light of the world. Whoever follows me will never walk in darkness, but will have the light of life."
John 8:31 Jesus said, "If you hold to my teaching, you are really my disciples.32Then you will know the truth, and the truth will set you free."
I know these words can help you. Depression counseling resources are here too. My prayers are with Anthony's family and with all of us. Shalom!